Non Surgical Gum Therapy
As part of your dental examination today, the state of your gums has been assessed and a gum problem has been diagnosed.  When gum problems are left untreated, they may lead to tooth loss caused by periodontal disease.
Periodontal disease is a treatable disease that attacks the supporting structures around the teeth including the bone, which is holding your teeth in place. This is a slow, painless process with few signs and symptoms.  Things to look for are: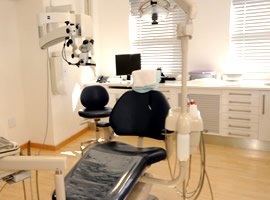 bleeding gums (even just one area)
a bitter taste in your mouth
teeth that appear too long
AND
eventually shifting or movement of the teeth
The first courses of actions against this disease are scaling and root planning.  This means a thorough cleaning, under the gum line, of all the root surfaces of the teeth.
---
This will accomplish the following
Reduce soreness and/or bleeding of the gums.
Removes the hard deposits (tartar) and soft products (plaque and toxins) from the root surfaces).
Reduce pockets by causing tissue shrinkage.
Promotes a healthy environment.
---
This treatment done thoroughly and gently, will take up to six appointments to complete.  The appointments include: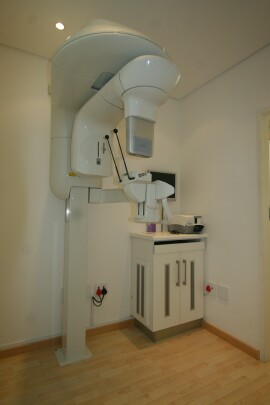 A periodontal examination.
This involves assessment, gathering important data and observations through a series of radiographs and periodontal pocket measurement.
We will then tailor a home care regime to suit your individual needs and concerns.
Complete scaling and root planning of a designated area of your mouth, home care review and stain removal with polishing.  This may take up to four appointments.
Six week follow-up periodontal assessment.
At this appointment we compare current data with data collected at the initial appointment.  This allows us to assess your progress and treatment results and to assist you with any questions or problems you may have with home care at the conclusion of therapy.
Every consideration will be given to your comfort during all appointments, with the use of topical and local anaesthetics and sedation if requested.
The overall success of this therapy is critically dependant on your daily dental care at home.  It will be your responsibility, armed with the information, tools and techniques that we have given you, to keep up with your oral hygiene and to maintain the success we have achieved with the scaling and root planning.

We feel that it is of utmost importance for you to be comfortable and to have a good understanding of the therapy we are recommending.  We are happy to answer questions regarding this treatment at any time.